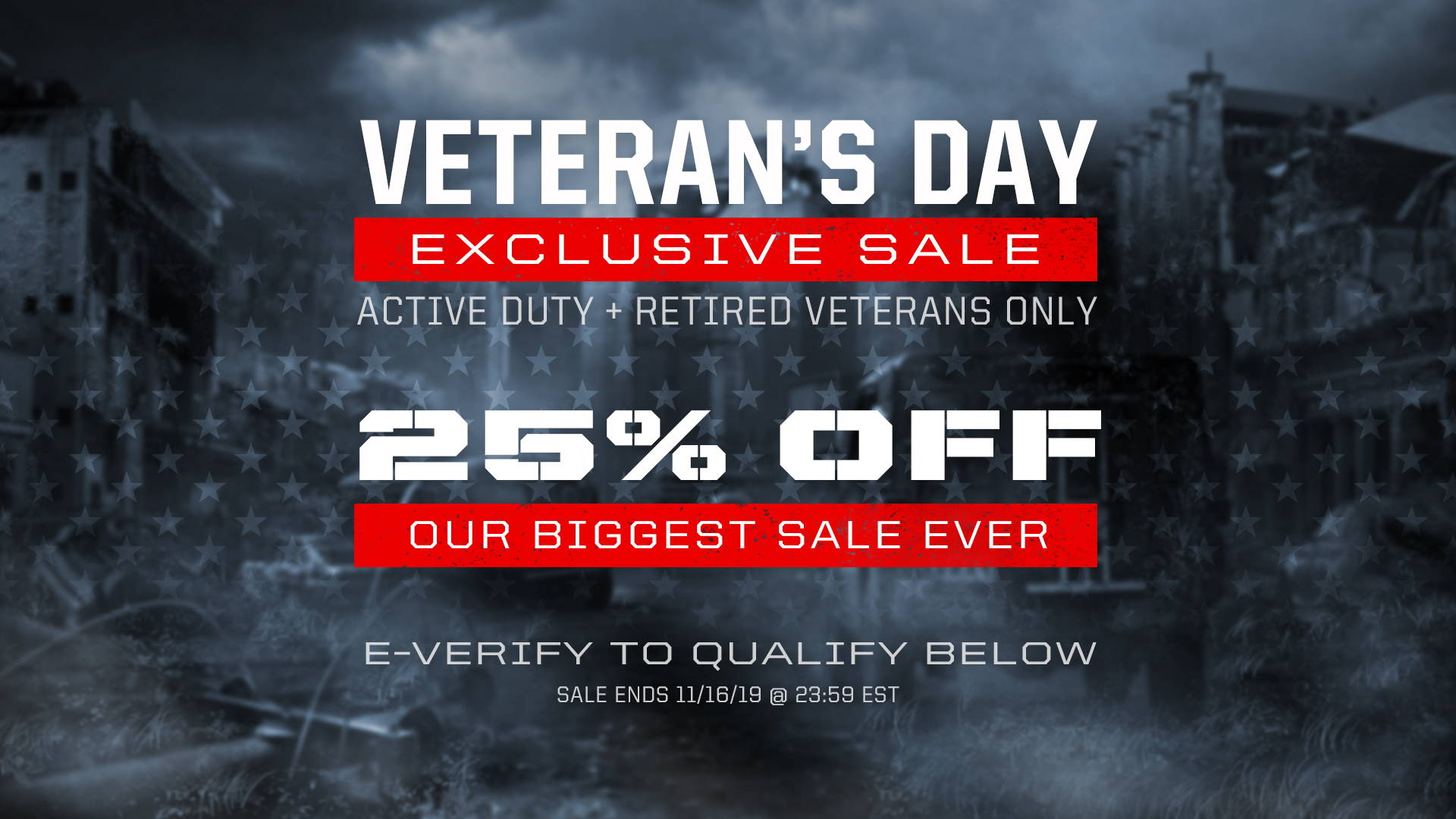 Veteran's Day Sale
🇺🇸
🇺🇸
🇺🇸
🇺🇸
🇺🇸
🇺🇸
🇺🇸
🇺🇸
Our Biggest Sale EVER!
This year we're honoring Veteran's Day by providing the biggest and best discount we have ever offered!
All Active Duty and Veterans are eligible for a whopping 25% off your entire order.
This promotion is only valid from 11/8/19 to 11/16/19 upon completing the E-Verification Form below.
Please keep in mind that this offer is only applicable to Active Duty and Veterans on the military.
Thank You For for your service!