MOD Backpack Features & Specs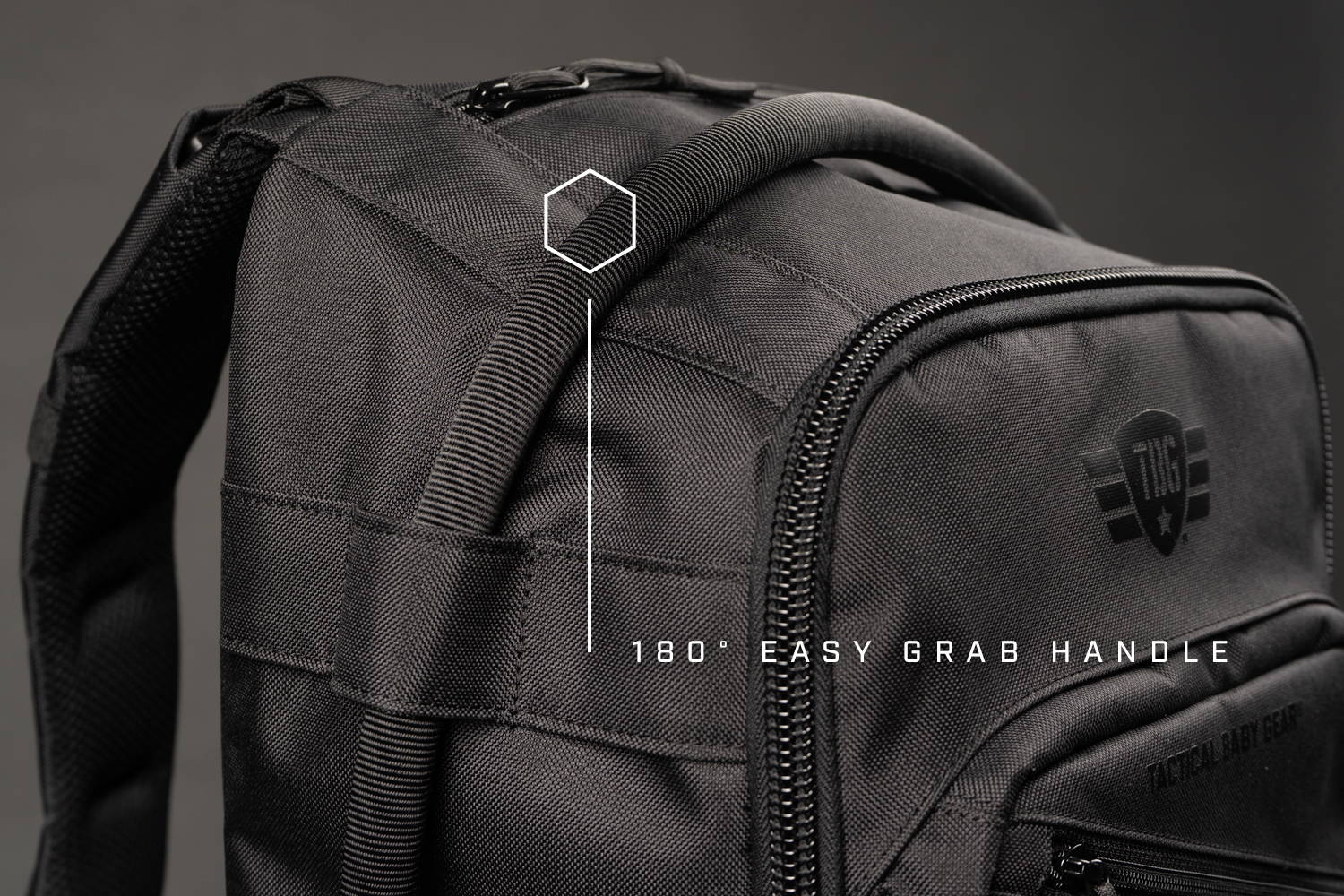 Front
Interchangeable front panel
Upper hideaway pocket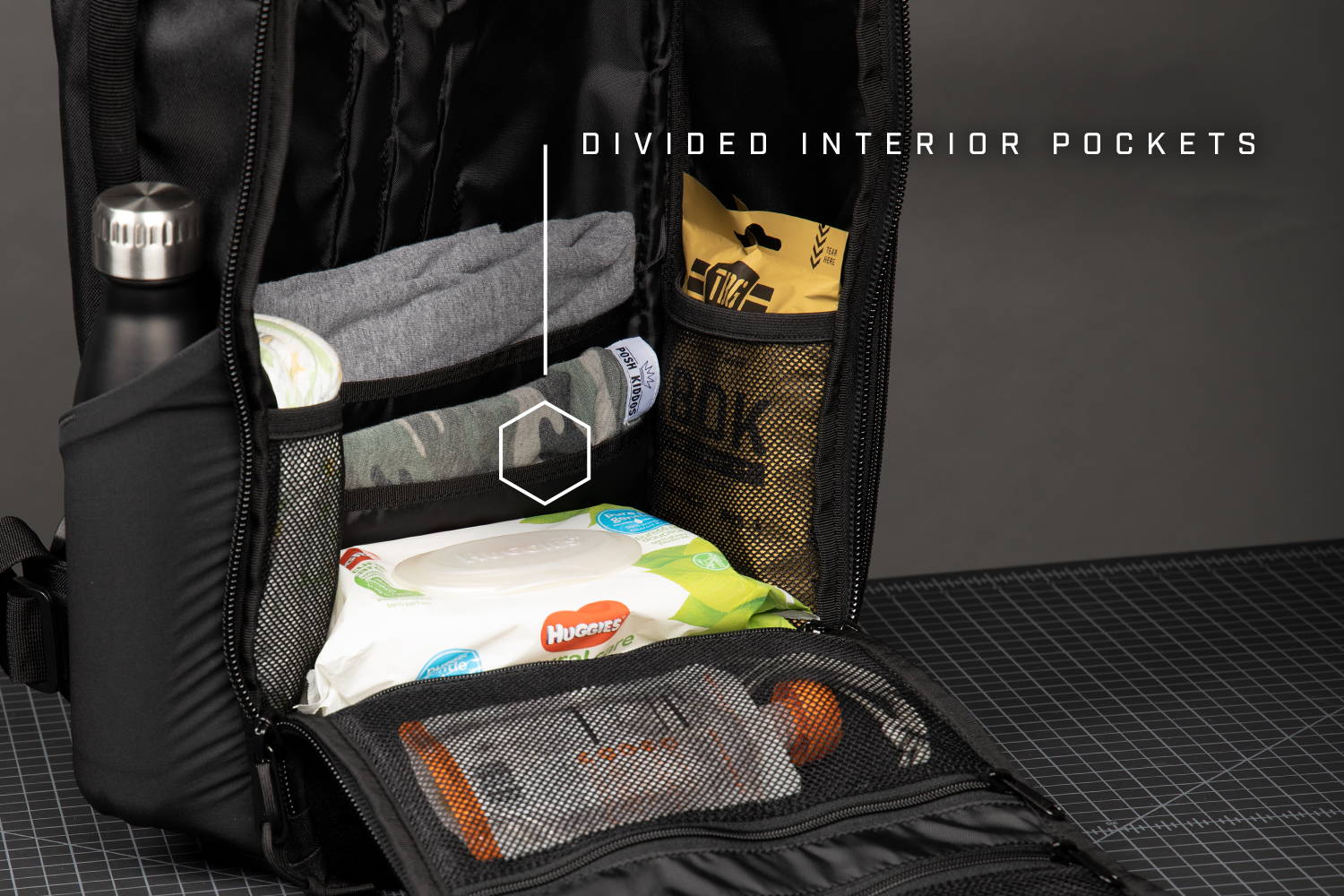 Interior
Three-tier divided back pockets
Front & side mesh pockets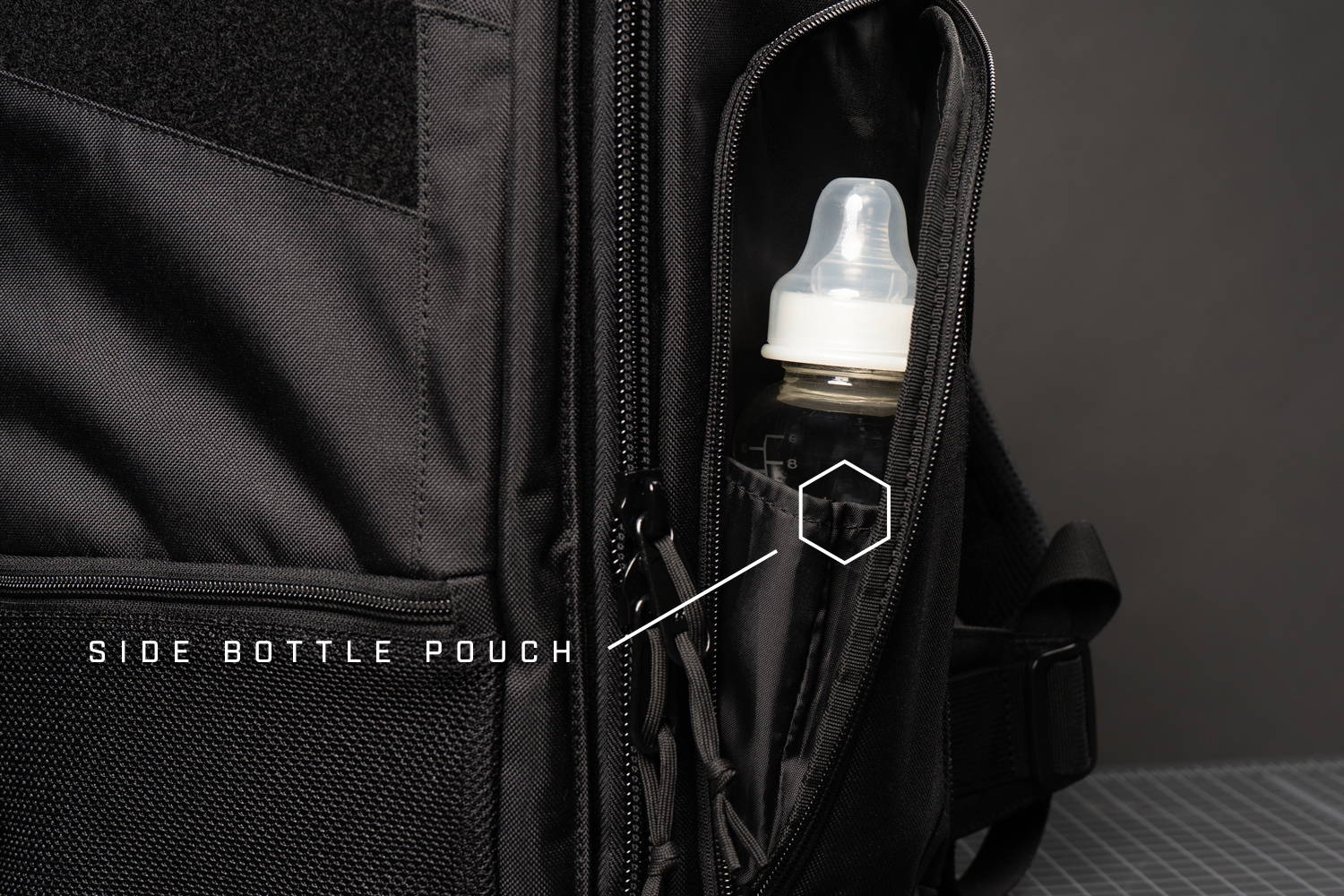 Sides
Side webbing for attachments
Expansion side bottle pocket
Oversized stretch side pocket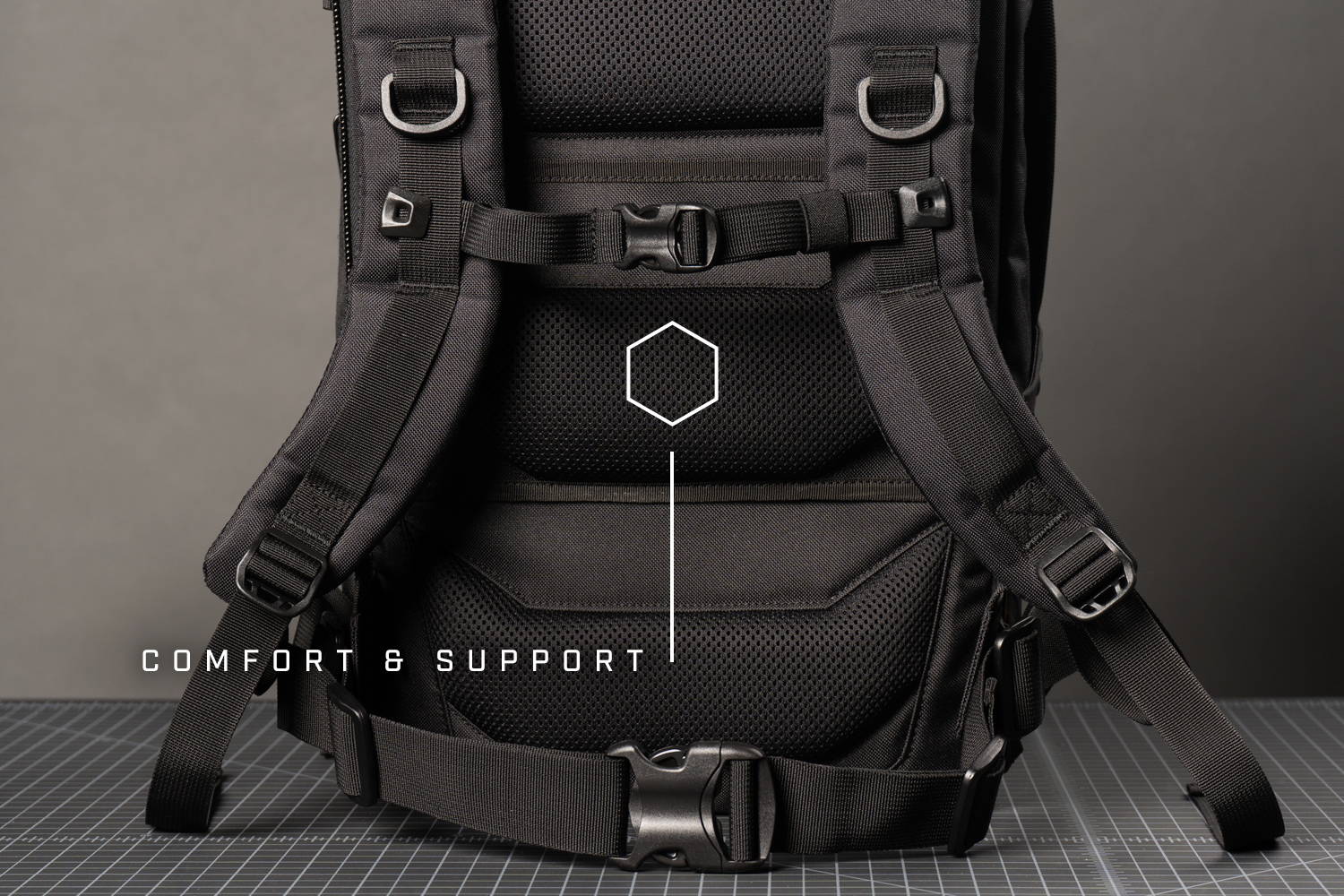 Back
Caribiner rings for easy access
Back sleeve fits most luggage handles
Full-size back pocket (side access)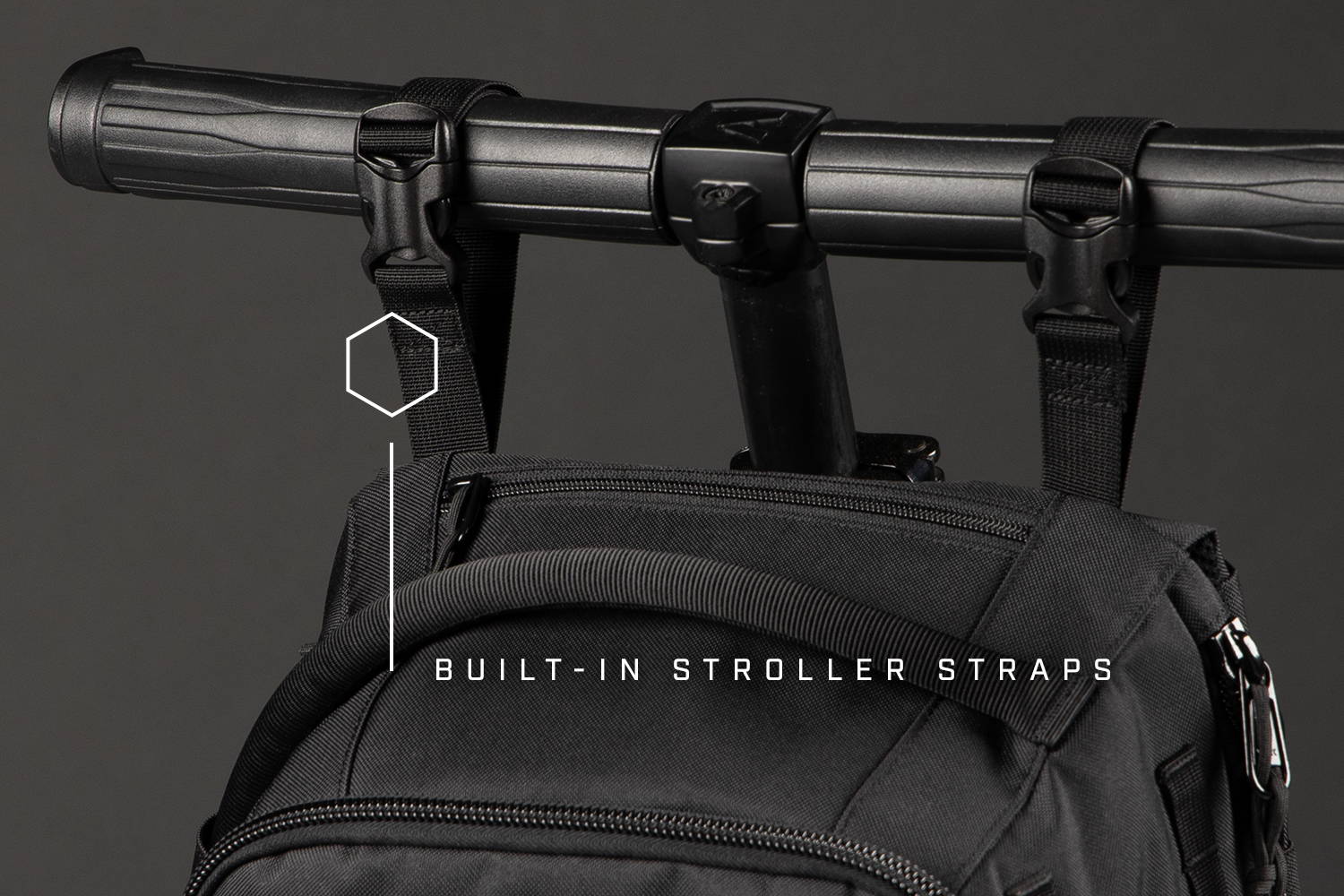 Straps
Removable sternum strap
Removable waist support strap
Built-in hideaway stroller straps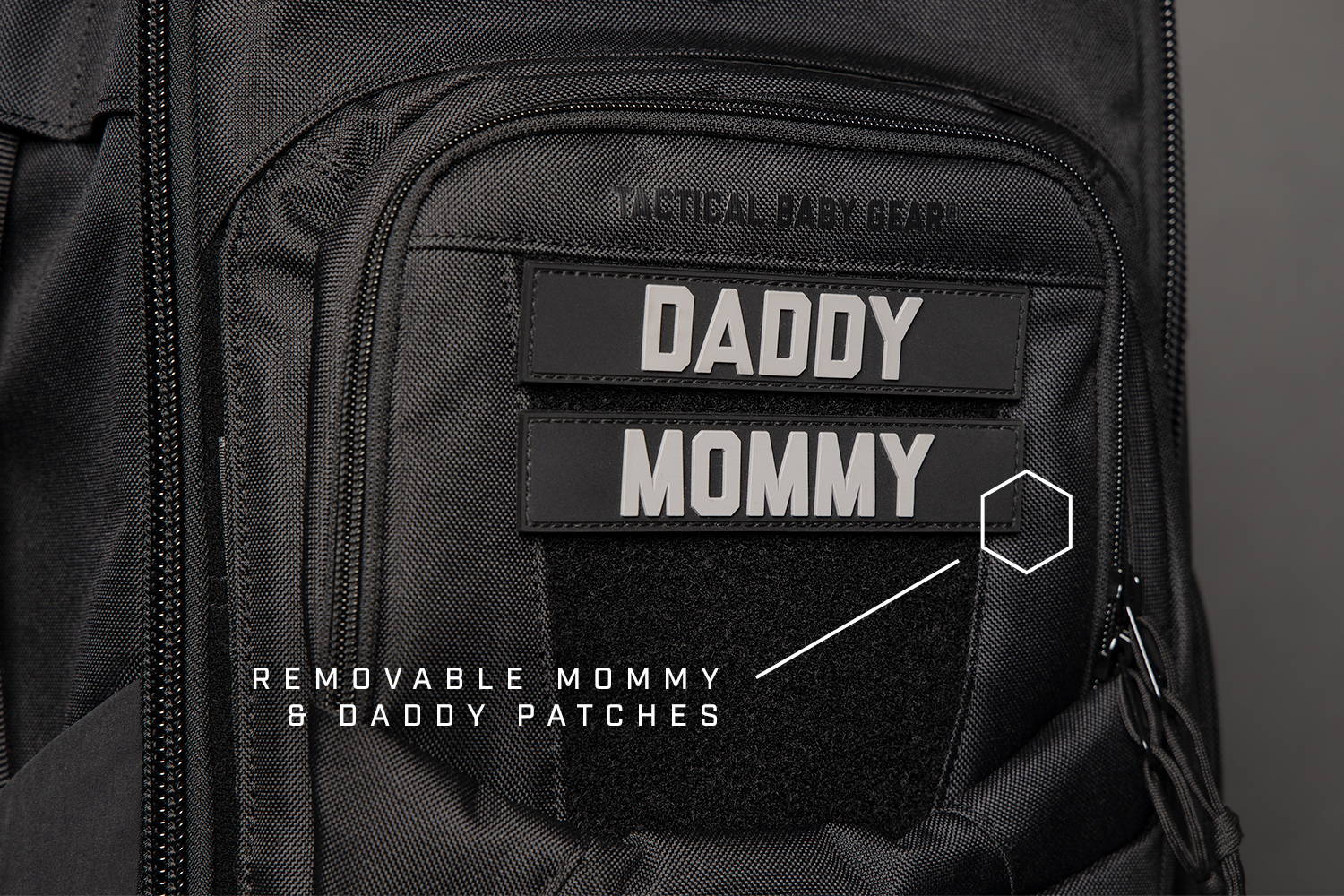 Extras
Removable Mommy PVC name tape patch
Removable Daddy PVC name tape patch
(1) MOD Backpack
(1) MOD Panel 001
(1) Removable Sternum Strap
(1) Removable Waist Support Strap
(1) 'Drop Zone' Changing Mat
(1) Removable DADDY & MOMMY patches
The Modern Diaper Bag SYstem
Our all new MOD System which stands for Modular Organized Diaper Bag, takes a new approach to Tactical is Practical®.
We set out to design a new system that stayed true to our Tactical DNA that maintained a highly practical modular system that allow the diaper bag to adapt to your ever changing needs, but didn't look overly militarized.
Something that blended in and fit the lifestyles of parents who are working professionals, in city/urban environments, commuters, & travelers while also being the best damn diaper bag you've ever used.
What we came up with was an easily swappable front panel system with multiple variations (and more to come) of pockets and pouches to best suit your parenting needs.
The MOD Diaper Bag Backpack also includes our iconic "Drop Zone" Diaper Changing Mat, features built-in stroller straps, baby bottle pockets, interior organization for diapers, wipes, and everything else that will keep even my OCD in check. And it's built like a tank for years of use even beyond a diaper bag.