Veterans Share Their Stories
Veterans Share Their Stories
Resolve, Ambition, and Family
Often lost in the oncoming rush of the holiday season, it's important we take time to remember Veterans Day. It is, after all, our veterans who have secured the very liberties we enjoy throughout the year, but particularly during the holidays. So today, we're sharing stories from a few veterans who have served our country and helped protect our freedoms. From joining the military to becoming parents and adjusting to civilian life, they discuss the experiences that made them who they are.
JEFF:
Jeff, an Army Ranger turned firefighter, has seen his share of violence and treacherous circumstances; but it's his relationship with his daughter that has shaped him the most.
Growing up, Jeff was very close to his mom and sister, relationships that deepened after his own father "checked out" when Jeff was young. After graduating high school, Jeff spun his wheels for a few years, trying college but deciding it wasn't for him. Inspired by the 2001 film Blackhawk Down, Jeff found direction in the Army Rangers. With Operation Iraqi Freedom and Operation Enduring Freedom in full swing, Jeff's time in the Rangers was extremely active.
"Once we surpassed 300 combat missions, I stopped counting. I got scuffed up a few times. My first IED was in a Humvee and all I remember was being blown up and the wheels were off the ground and I was like woooo!" But when a third encounter with an IED blew up his Stryker armored vehicle just 2 months before his daughter was due, Jeff knew it was time for a change. "We just ran over the sucker, and it went boom." Knocked unconscious, he awoke to screams from a badly injured buddy who would survive multiple broken bones and bad burns. "That was the catalyst for me." Jeff left the military when his term of service expired and transitioned to a job in a suburban fire department. Having narrowly escaped death multiple times, he was ready to focus on his role as a father.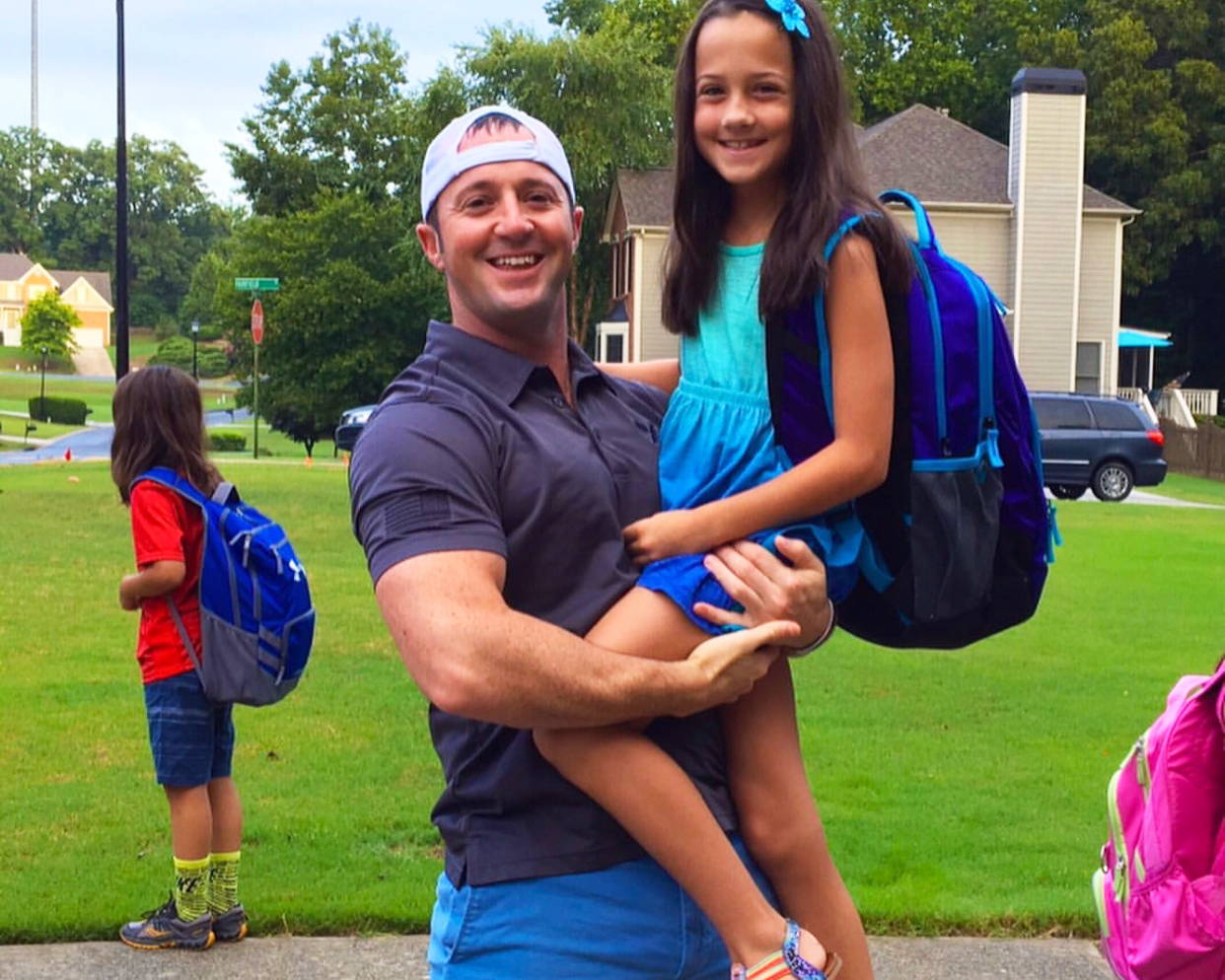 Now a single father and primary caregiver to his daughter, Jeff credits strong relationships with his mom and sister with preparing him to be a 'girl dad' and connect with his daughter on an emotional level. Still, navigating the early teenage years, or as Jeff calls them "blunder years", has been a unique challenge. "You spend a decade raising this sweet little perfect angel, and then…" It can seem like overnight your daughter has disappeared. But that's when it's more important than ever to tune in and stay involved. A lot of dads struggle when the relationship changes here. Emotionally, it's a difficult transition for any parent. As Jeff says, "Only my daughter can make me cry."
But seeing the impact his own father had on his sister by walking out, Jeff has made it a point to give his own daughter everything she needs. To that end, Jeff intentionally "dates" his daughter––going out to eat every Thursday to find a new restaurant together, put the phones down, and just talk. Time spent together like this helps to build trust in the relationship. For the emotional needs he can't meet, Jeff and his daughter talk to a therapist, sometimes together, sometimes apart, to discuss with a third party any issues in their relationship.
Jeff has led an adventurous life. He's met and worked with great people. But raising a daughter, teaching her what a good man is, what respect looks like, and acting as a role model for her is undoubtedly his most fulfilling role yet.
Hear Jeff share more of his story on the official TBG Podcast.
JADE:
Finding out she was pregnant just before entering the Marine Corps was not in Jade's plans.
A graduate of the US Naval Academy where she starred on the basketball team, finishing with over 1,000 career points and rebounds while making three appearances in the NCAA tournament, Jade grew up in Minnesota riding dirt bikes and strengthening her athletic skills competing against an older brother. It was her talent on the hardwood developed during those years that eventually earned the attention of recruiters and led her to the Naval Academy.
A shy teenager with little idea of what life was like at the Academy, Jade was unprepared for what awaited. "I didn't even know the 5 basic responses", she recalls. "What a bozo!" But pulling on her upbringing, she refused to quit. "My mom was like, 'You don't quit.' I attribute all that to me finishing the Naval Academy, especially Plebe Summer." Plebe Summer, similar to boot camp, did not start well for Jade. "I lost my boots the first day." But it was her experiences there that prepared her for life in the Marines. "My Sophomore year we went and saw all the different things we could sign up for. I instantly fell in love with the Marine Corps."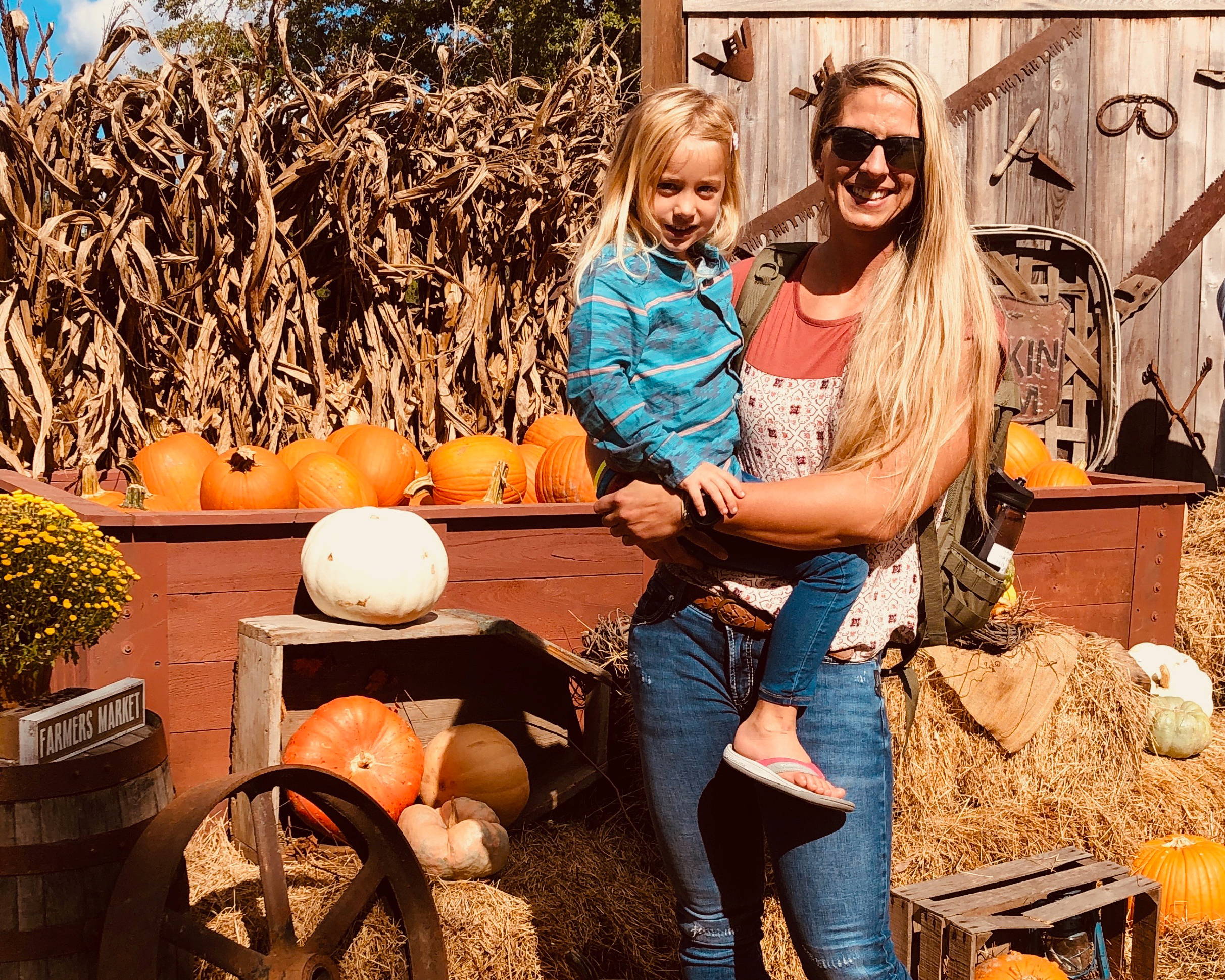 While pregnancy altered the course of her career in the Corps to some extent, it changed her mentality even more. There was someone watching now. After four years in the Marines as an Aviation Supply Officer responsible for ensuring the jets were mission capable, it was time to spend more time with her daughter, Brantley. Experiencing more of life with her daughter has been a rewarding aspect of civilian life for Jade. "This girl is my hype woman!" On a recent run, while pushing Brantley in the stroller, Jade took a break to walk for a moment. "She turns around and says 'Mom, run. There's not time for walking. Run!'"
Jade continues to push ambitious goals. She recently received her personal trainer certificate and has plans to complete nutritionist training as well, with a goal of competing in the World's Toughest Mudder competition.
Whatever she does, whether on the court or at the gym, Jade believes in going hard. Now an Executive Assistant at Tactical Baby Gear, she works to ensure the entire team stays on task. From Marine to Mom, Jade has had plenty of different roles, but wherever she is, you can be certain she's ready to slay her goals!
Hear Jade share more of her story on the official TBG Podcast.
BRADY:
Brady always knew he wanted to be a Marine. Inspired by his grandfather who spent 32 years in the Corps, Brady joined in 2004, fresh out of high school. After his enlistment––which included two overseas tours––was complete, Brady took the advice of others and enrolled at Rutgers where he earned a bachelor's degree.
Diploma in hand, Brady found a job in Executive Protection. Under threat from the mob, a high-powered Philadelphia businessman turned to Brady to ensure his family's safety. From sunup to sundown, Brady was responsible to protect the man's wife and two children. Sharing in the family's daily life for so long, Brady became in many ways a part of it. The children, ages 2 and 4 when he started work, came to see him as a regular member of the family. Tasked with blending in, Brady joined in many family activities over the course of his 4-year assignment. "You can't look like a bodyguard", he explains. This landed him in a number of situations outside his comfort zone, including unsuccessful forays into spin bike classes and hot yoga. "Almost died in that yoga class", he recalls.
Brady's career trajectory abruptly changed one night while driving the husband home after a late night. With FBI raids complete and the immediate threat abated, he asked Brady what was next. Brady explained his lifelong love of dogs and desire to train them full time someday. When they arrived at the home, Brady's boss presented him with a check for $25,000––along with an ultimatum to go follow his dreams. "You come into work tomorrow, you're fired. And I'm tearing up the check." Just like that, Brady was professional dog trainer.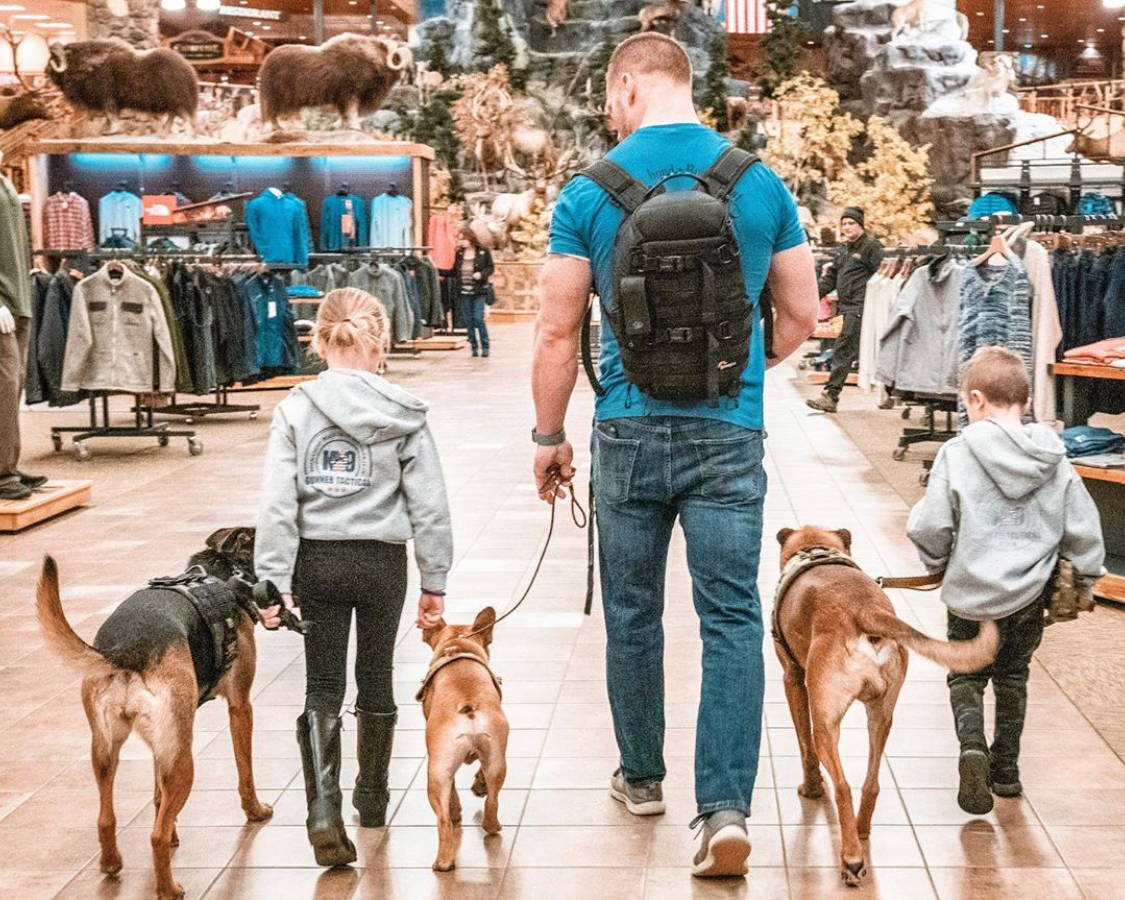 He started slowly, training a few dogs to work in drug rehab facilities where they could locate contraband materials and support resident recovery efforts. From there, Brady's vision grew to a 26-acre, 50-kennel facility which supported short-term boarding as well as dog training.
Brady placed a special focus on training the trainer, particularly young dog owners. This program helped children learn how to effectively handle their dog and consistently enforce the rules. In addition to teaching personal responsibility, the training helped young handlers better appreciate the long-term commitment their four-legged friend required.
Brady is often asked to share advice on dog training, and he consistently comes back to one of the primary lessons he's learned: every dog different. Treating every dog as unique and taking the time to understand how they learn is critical to effective training. Just like parenting, there's a necessary balance between enforcer and friend.
As with many companies, Covid-19 forced Brady's company, K9 Gunner Tactical, to reevaluate and reset. They've started incorporating video courses and plan to continue developing more content. But Brady's previous roles prepared him for this moment. When pushed to the edge of your comfort zone, he's learned, just go for it.
Hear Brady share more of his story on the official TBG Podcast.