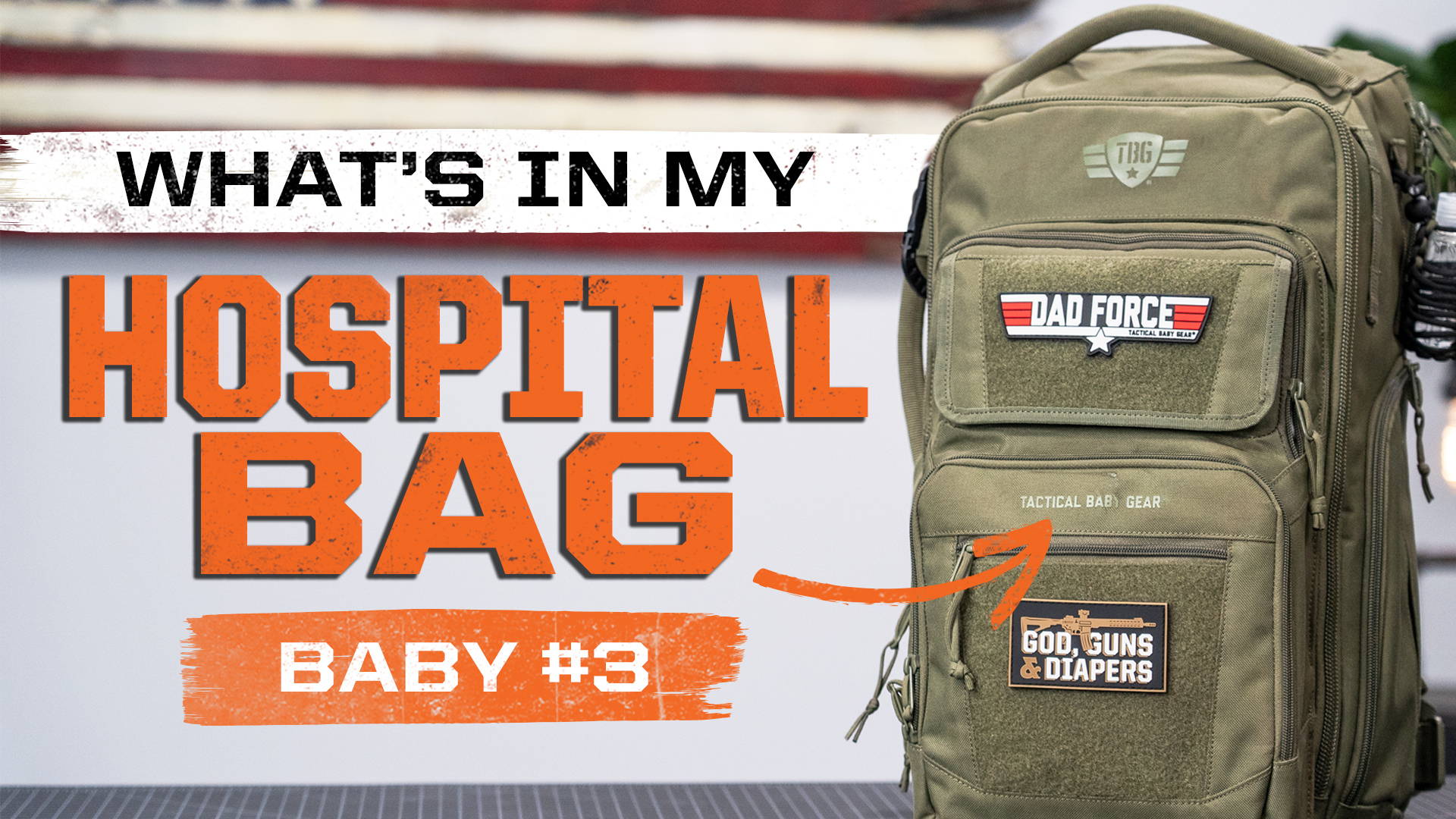 There are a lot of moments where having a baby begins to feel real, but packing your hospital bag is definitely up there. Nothing says "this is happening" like choosing your newborn's first outfit. For me, Hannah is our third, so I've had some practice, but a lot has changed in the seven years since Kendall was born, including the founding of TBG, so there are still a lot of exciting firsts for us.
Choosing Your Bag
I decided to use the MOD Backpack and paired it with the Core Baby Panel for our visit. The key here is to select something that has plenty of room for all the essentials and that's easy to grab on your way out the door, particularly if you're not having a scheduled induction or C-section.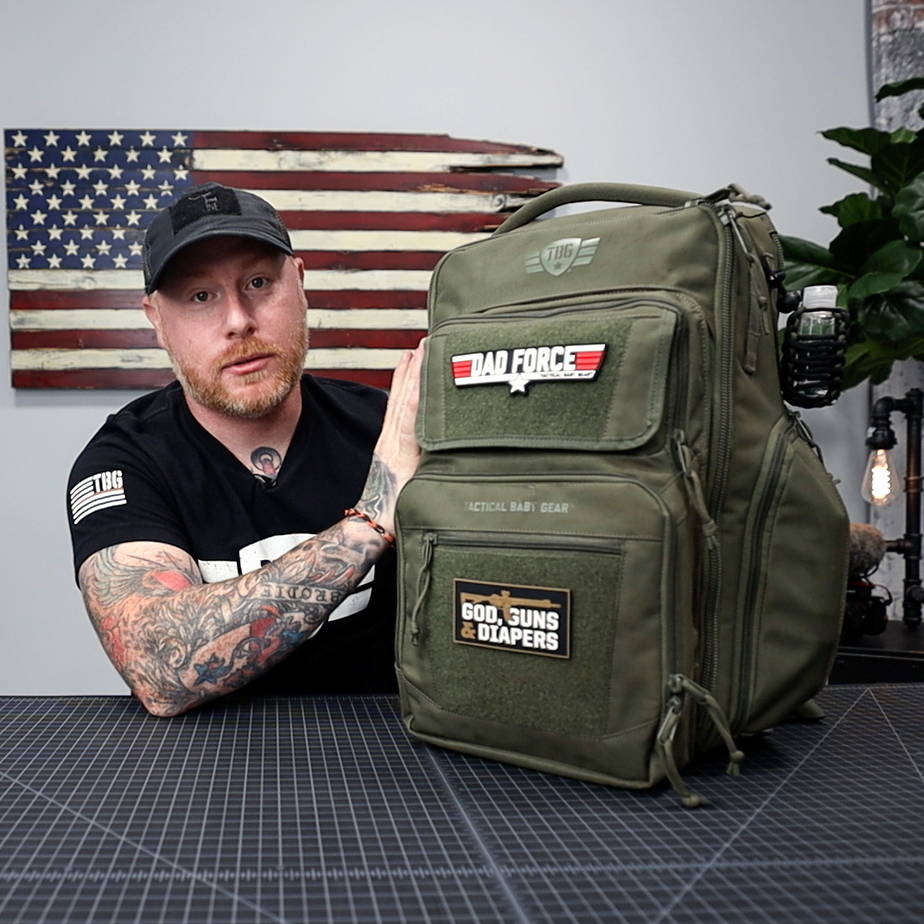 The Key to Remember
The first thing to remember when preparing your hospital bag is that you are not packing for the baby. While you're at the hospital, they'll provide diapers and all those sorts of things you'll need to carry in your everyday diaper bag going forward. But for this trip, you need to make sure that you and mom are covered.
On the Outside
Starting with the outside of the bag, I included a pack of wipes. The Core Baby Panel comes with a wipes-specific exterior pouch which is useful for everyday diaper changes, but even if the hospital provides those, they're just always useful to have on hand.
In the lower, insulated pouch, I would normally have bottles and snacks, but that's not as important for this trip, so I'm actually using the bottle pockets to fit my various charging cords, as well as one of my most important electronic devices: my USB charger brick. I take it with me whenever I travel somewhere that outlet access may be hard to come by. It's a great for airports, hotels, and of course, the hospital. It's an absolute life saver. In the mesh pockets, I've got a few more chargers for some various electronics, including one I'll discuss later on that I'm really excited about.
In the side pockets, I've got an extra camera lens so I can capture our full experience here with Hannah, as well as a travel tripod on the other side in case I need it. Normally, these will hold your water or coffee, and those aren't bad to bring along, but the hospital will have plenty of both.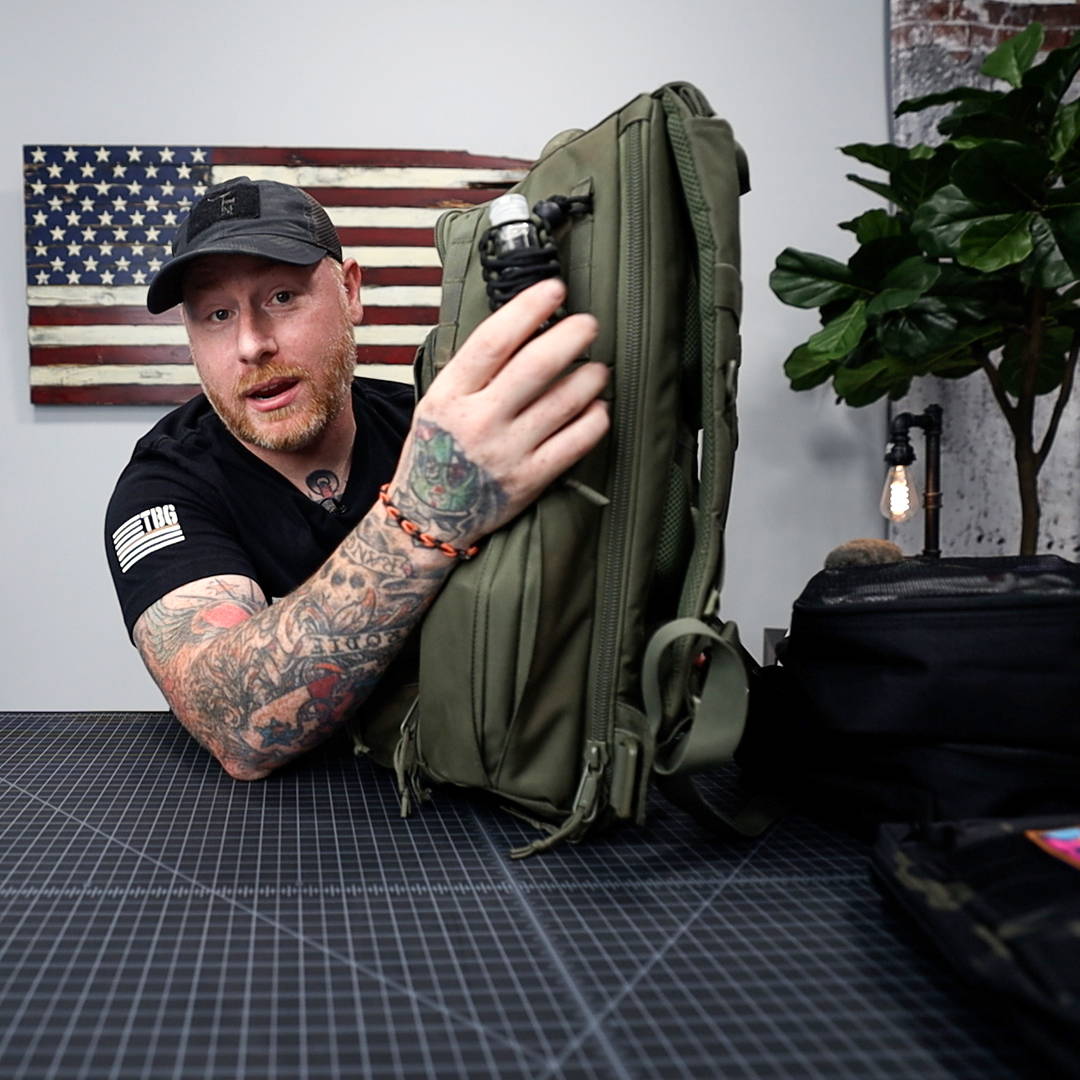 Inside the Bag
Moving inside the bag, I'm using a couple different storage pouches to help keep everything organized. To start, I have the Tactical Utility Pouch®, which I've often used for a first aid kit, but here I'm using it for toiletries. It keeps them separated from everything else and contained in case anything accidently opens and having it all in a pouch makes it really easy to just take the whole thing to the bathroom. I've got my toothbrush and toothpaste, as well as deodorant, travel shampoo/body wash, and Q-tips. Since I'm not sure if I'll have access to a shower while at the hospital and we plan to be there for 3 days, I've also brought shower wipes to help freshen up if needed.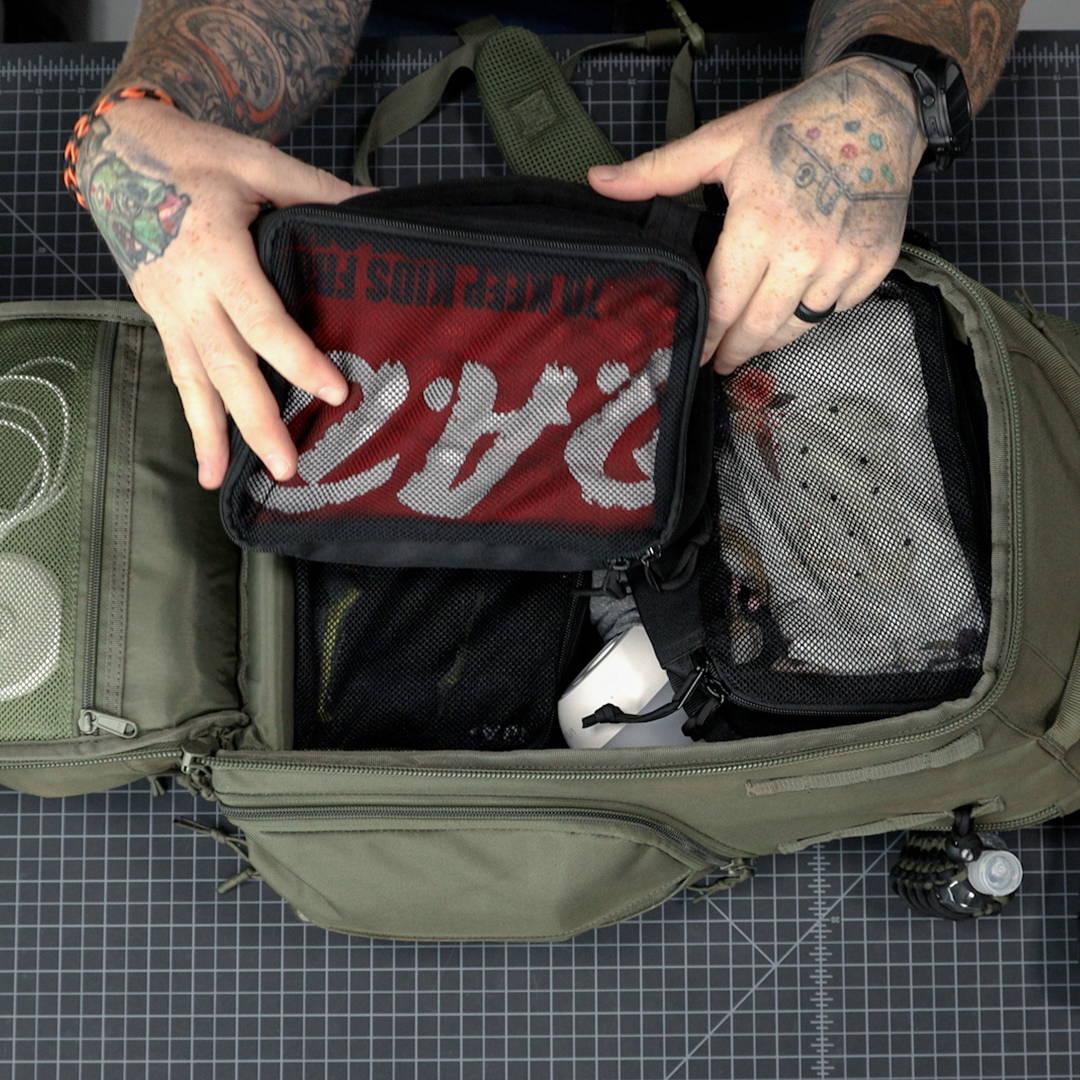 Using Packing Organizers
I'm also making use of three Tactical Packing Cubes®. These keep all my clothes organized so I don't have to rummage through the entire bag for a pair of socks. With mesh tops, it's easy to see what's inside them and quickly grab what I need. I've got some t-shirts in the first one and socks/underwear in the second. And lastly for myself, I have a pair of joggers. I cannot emphasize enough to prioritize comfort during your hospital stay. There's no reason to dress fancy. Make sure everything you bring is comfortable, because you could be around for a couple days, and you don't want to get stuck in something that's impossible to take a nap in or is constantly bothering you.
The third cube has some clothes for the baby, including the all-important first outfit and the outfit for our trip home, which is also what she'll be wearing when she meets her big sisters for the first time. One other essential to include here is baby mittens. Infants are born with sharp fingernails that are difficult to trim, so they can easily scratch themselves on accident. We'll put these on for the trip home when she's in a car seat and we can't have eyes on her the whole time.
Game Changing Product
I hinted about a new electronic I was excited for, and I've got it stashed inside my bag. Hospitals have bright, fluorescent lights. But you don't necessarily want to flip that on at 2am when your newborn wakes up crying. This VaVa nightlight (I promise I'm not sponsored; I'm just really excited for this) can be turned on and off with a simple click, and you can also adjust the brightness. This will be so much easier than fumbling around in the dark or with phone flashlights. Highly recommend you include something like this in your bag.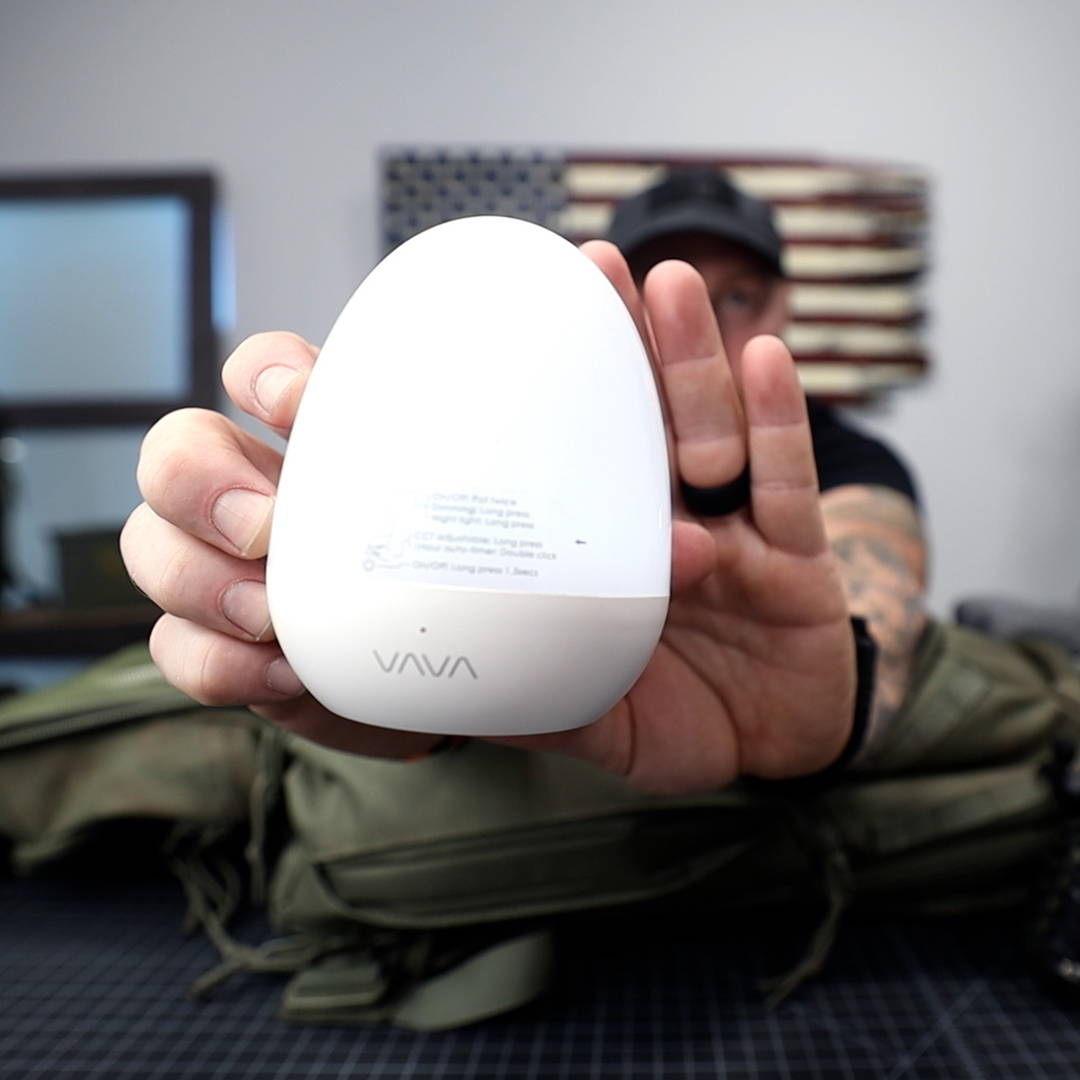 Bring Some Entertainment
As I've mentioned a couple times, you're most likely planning a for a stay of a couple days. For some of that time you'll be very … occupied. But there is also a lot of just sitting around and waiting. Having your laptop on hand is going to be great for both staying connected with everyone, getting work done if necessary, and maybe most importantly, keeping yourselves entertained. You'll be stuck in a room for a couple days. It's the perfect time to just Netflix and Chill (wait, no, that's what got us here). One reason I chose the MOD Backpack for this trip was because there's a felt-lined pocket in the back that can be used for the Tactical Changing Mat® when we're out and about, but that also fits most standard size laptops, which is perfect for this trip.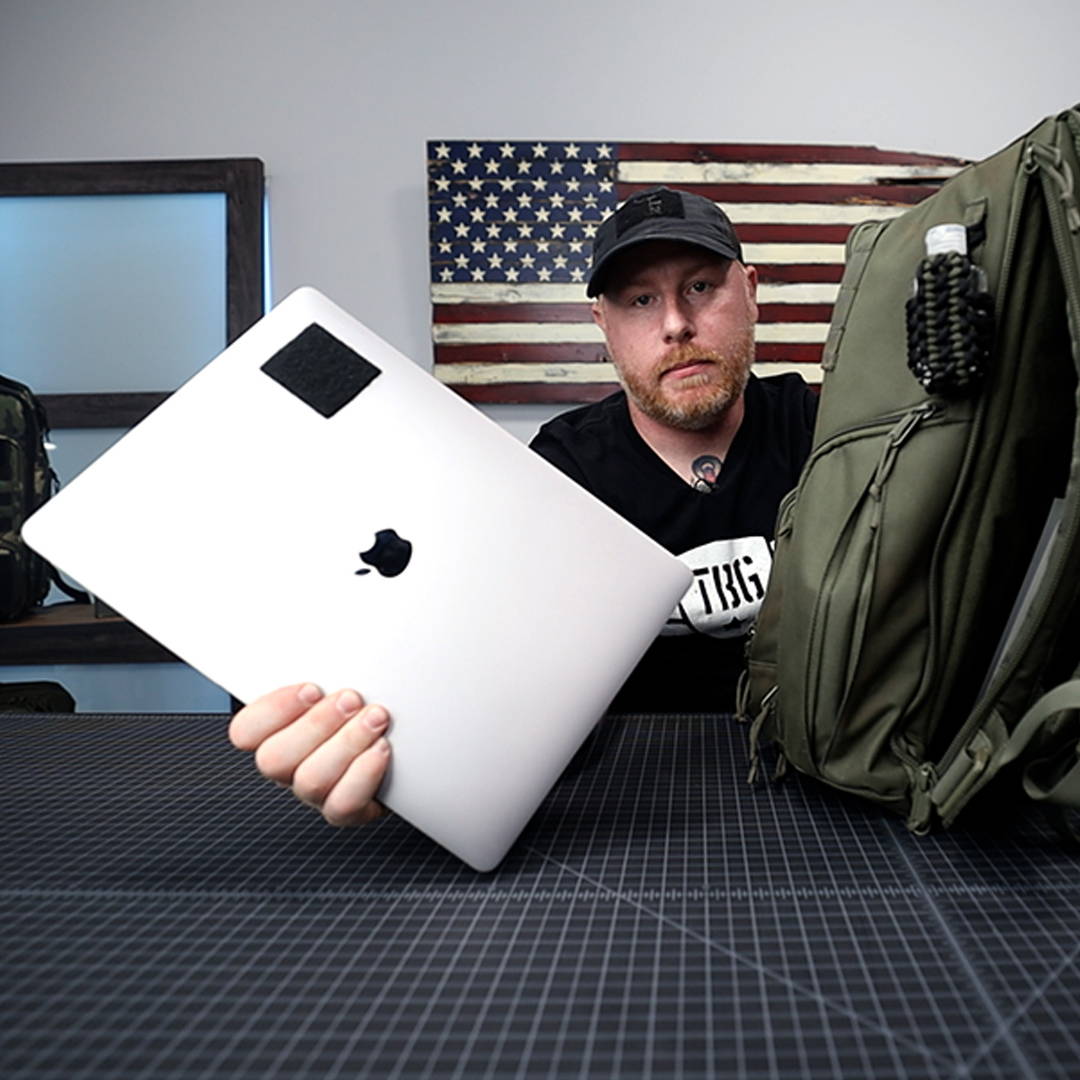 Planning for Food
One thing I didn't pack was a lot of snacks. I know that many people like to pack trail mix, a breakfast bar, or some other non-perishable food items. I'm planning on just grabbing the snacks I need from the hospital vending machines. But for meals, a great option is to use a food delivery service. Most of these –Uber Eats, Grub Hub, etc.–will deliver to hospitals. Make sure you check in advance and see what's available in your area, but having a delivery service and some local restaurants lined up in advance will save you from having to rely on the hospital food, which doesn't have the greatest reputation.
Last Thing You CANNOT Forget
That wraps up my hospital bag! I hope you've found some good tips in here. There is one more thing I have to mention, though. The car seat! I somehow almost forgot this the first time and I have not yet lived it down. (That's 10 years and counting.) If this is your first baby or you've recently purchased a new car seat, make sure you get it out to the car and experiment with getting it all set up beforehand. You don't want to be messing around with that for the first time while your baby is in there.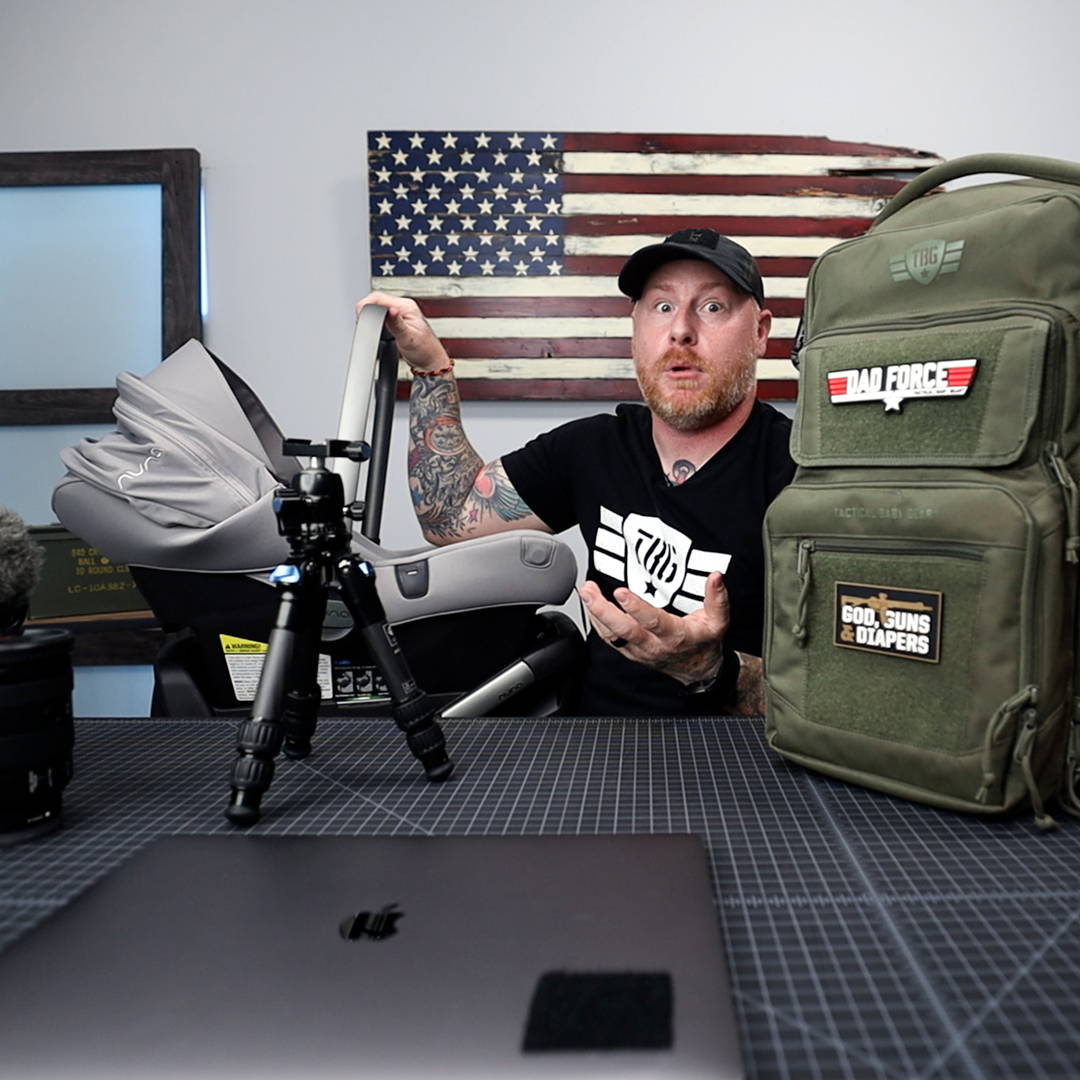 Enjoy This Moment
To learn more about the gear I'm using and start preparing your own dad hospital bag, check out the links below. If you have any questions, just hit that message button in the bottom right-hand corner. We would love to chat!
If you're reading this and currently expecting, congratulations! We've talked a lot about preparing for the moment, but make sure you enjoy it as well. These are memories that will last your lifetime. Nothing–and I mean absolutely nothing–will compare to the joy you feel holding your baby for the first time. Make sure you take some time to soak it all in.