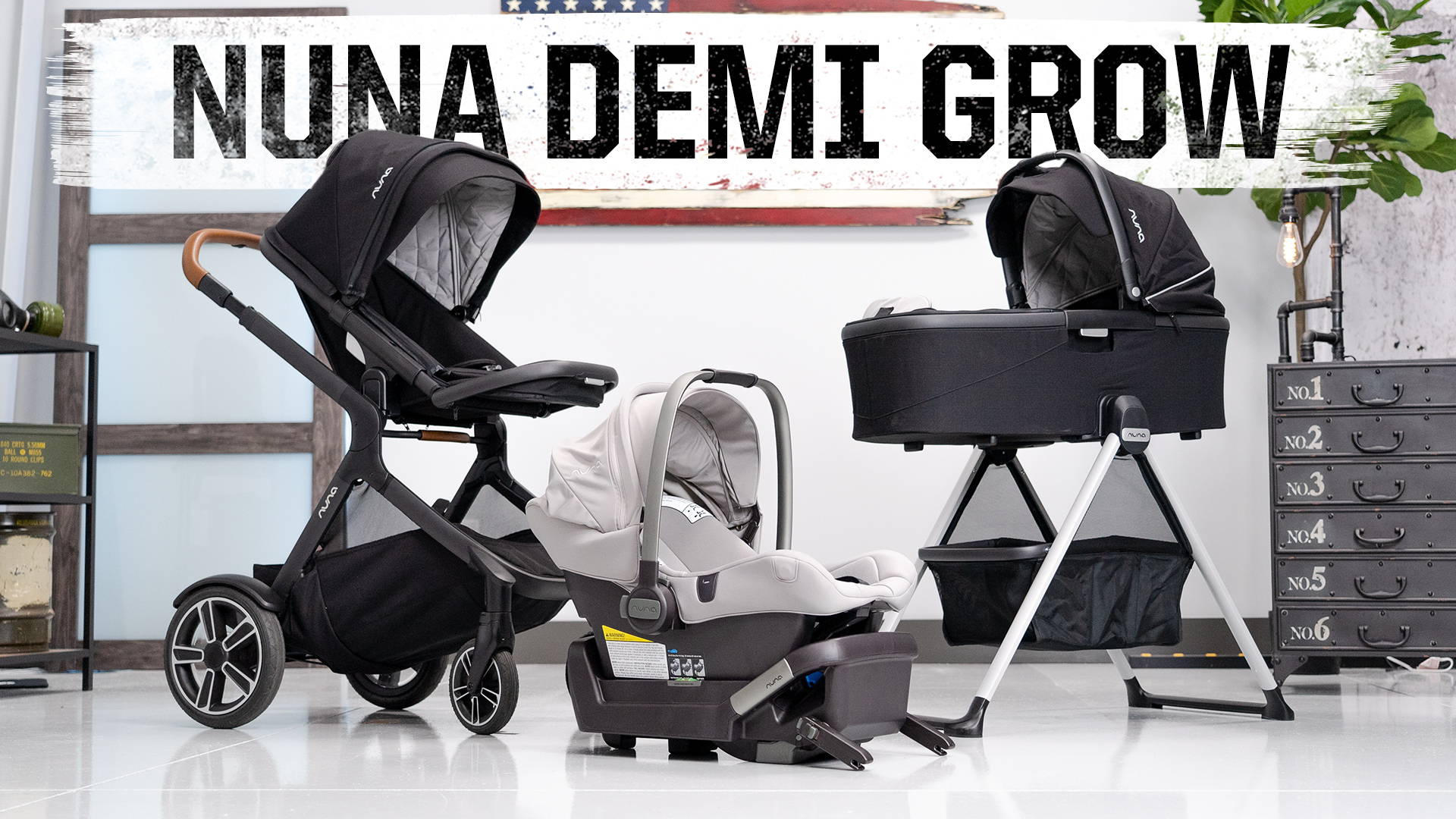 After doing A TON of research, I recently purchased the super nice but somewhat expensive Nuna DEMI™ Stroller System. I know a lot of you are probably in a similar place as I was–intrigued but not quite sure it's worth the price tag. I spent about $1700 on the complete set, so I was a bit anxious to see how it all came together. After unboxing it and experimenting with some different setups, here are my initial thoughts.
Nuna Pipa Lite Car Seat

The big appeal of this car seat is the weight. Or rather, lack of it. Anyone who has lugged a car seat around for any length time can tell you that it is no easy chore. Nuna advertises this as being 5.7 pounds, which isn't exactly in line with what my scale read–closer to 6 or 7 depending on what all you include. However, that is still lighter than many others on the market which are around 8-10 pounds. Once you add in the baby, it can get heavy real fast, so despite my rippling biceps and bulging pectorals, I know I'll appreciate the lighter option.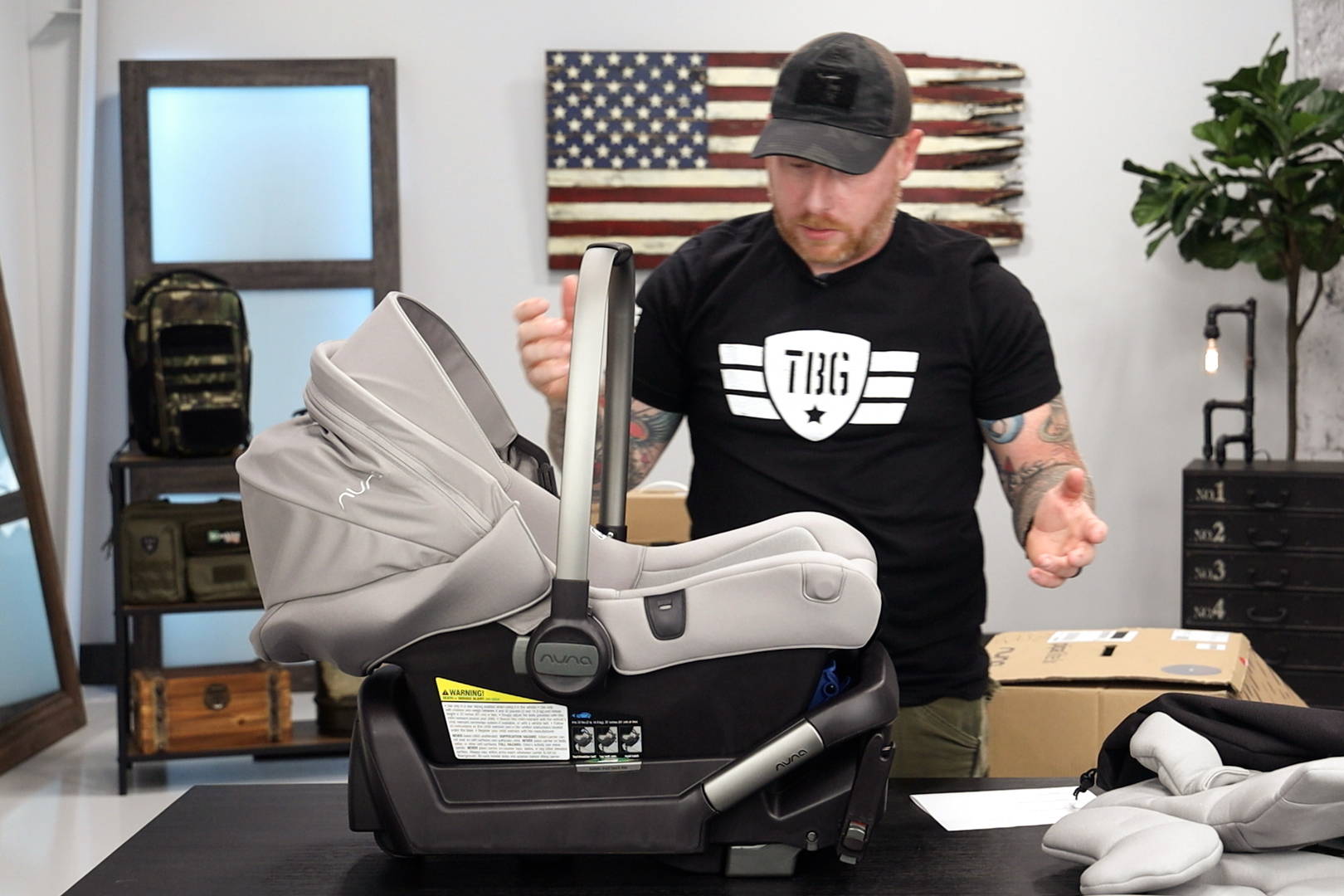 Nuna DEMItm Grow Stroller

I was pleasantly surprised by how light this stroller is while still featuring an aluminum frame and overall design that feels high quality. As for the details, there's a lot to love here. The handle is adjustable, easily sliding in and out for different heights. It folds up easily, so getting it into/out of the car shouldn't be a problem. But possibly my favorite feature is that the locking clip, which engages when the stroller is folded, can be pushed up out of the way, so if you're in a situation where you're constantly folding/unfolding the stroller you don't have to unlock it every time. And even when collapsed and folded, there's still a designed handle making it easy to carry.
Just a really thoughtful overall design that I appreciate. Nuna shows the stroller with a baby seat and toddler seat, both of which fit it no problem. Because I also got the bassinet, I wanted to see if that would fit as well, and I was very pleasantly surprised to see that it did.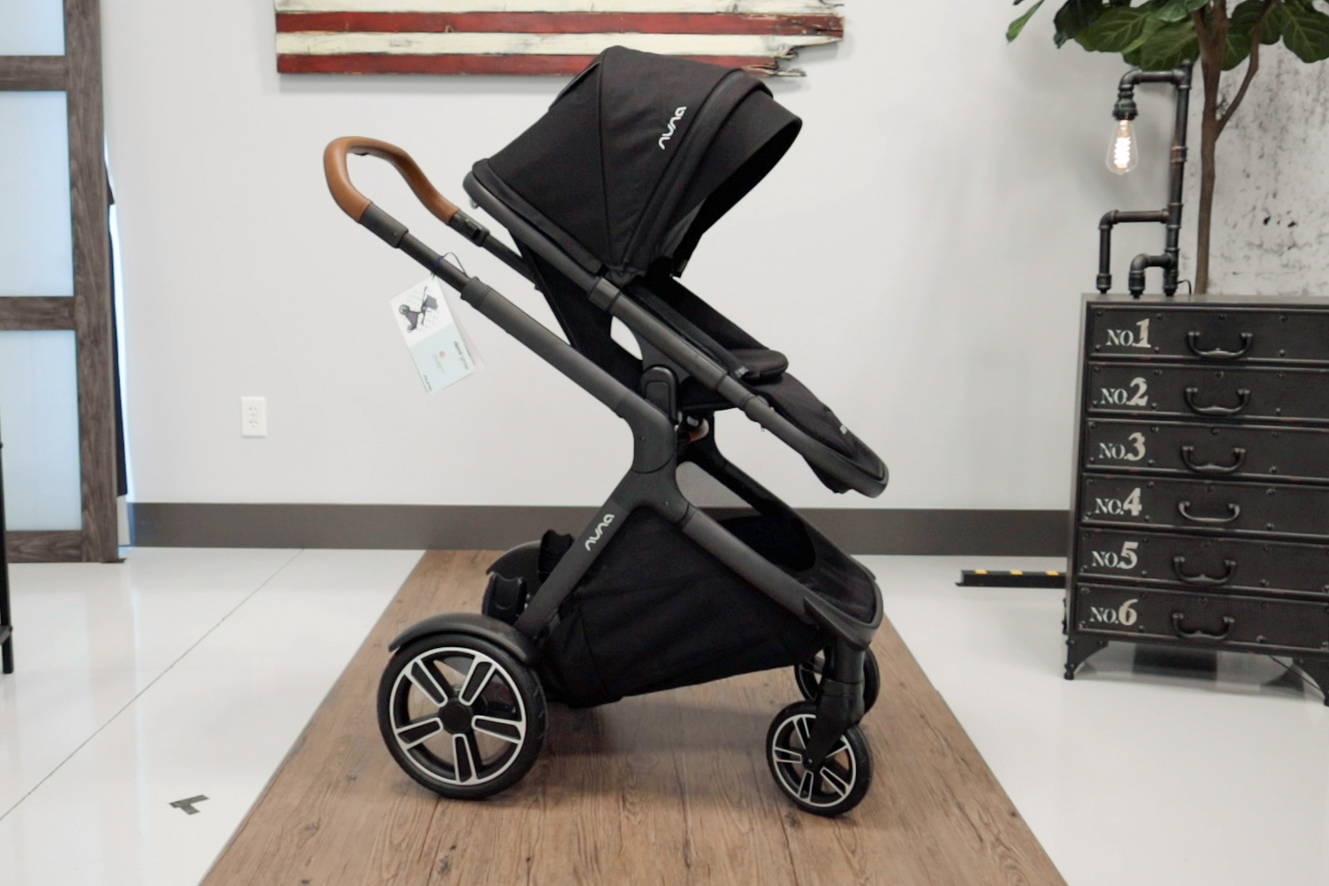 Nuna DEMItm Grow Bassinet

My one complaint with the bassinet is that the initial set up and adjustment aren't super easy. But with that said, it's probably something you only set up once and then leave alone, so not a huge inconvenience. It comes with a super soft mattress pad that provides phenomenal cushioning. Another product that is super light and easy to maneuver at just 10.8 pounds. If you do need to move it around, it actually fits in the stroller, which is a huge convenience. But my favorite part is the leg cover. We plan to make use of this out on the boat, so having a cover to keep the sun off without hindering air flow is going to be perfect.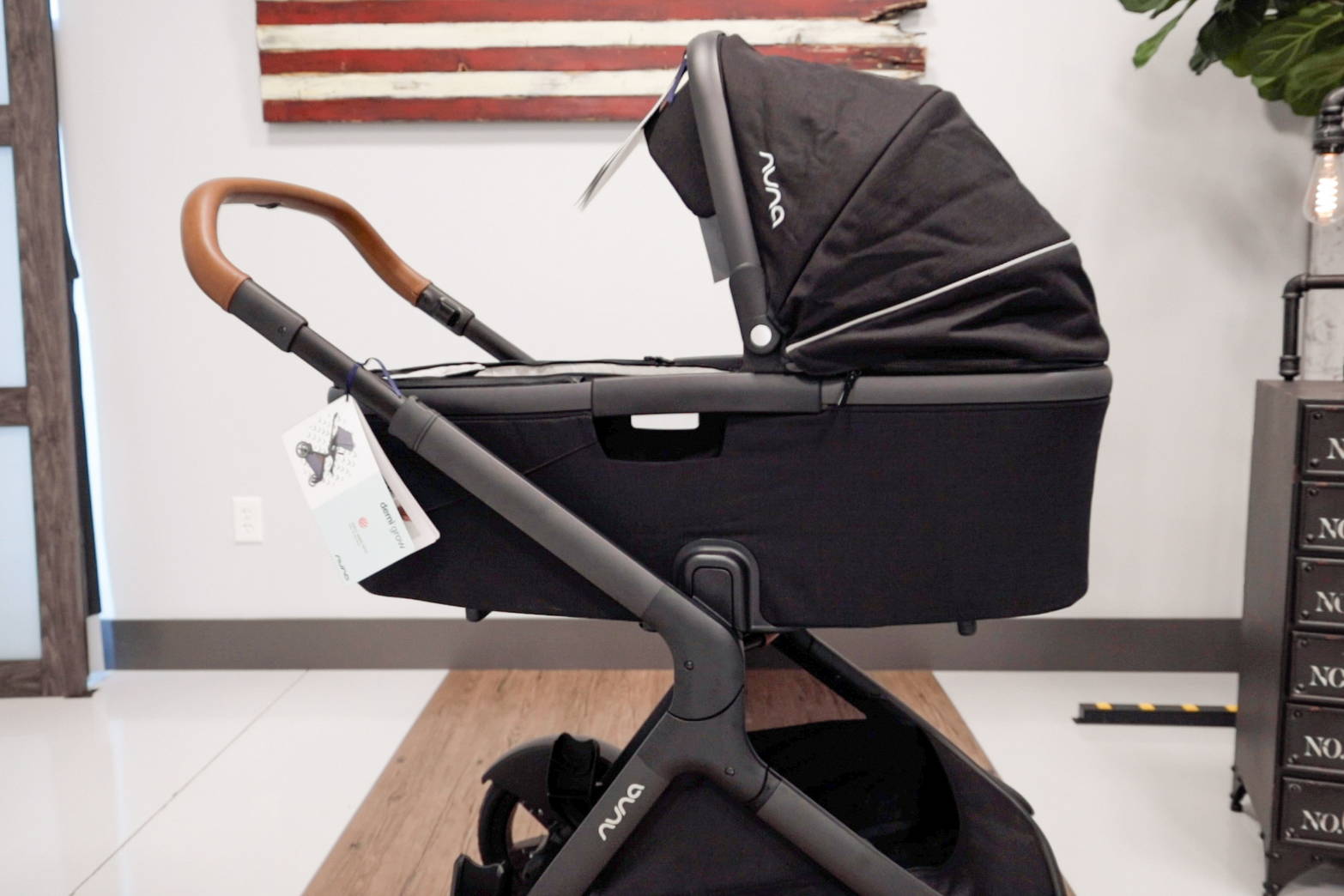 Nuna DEMItm Grow Stand

I also bought the stand that goes with the bassinet. This keeps it up off the floor and helps keep the bassinet itself clean if you're using it out and about (like at the beach). It also brings up a bit higher so you can more easily check on the baby (about the same height as the stroller for me). My only real disappointment here is that I wish that this came with a snack tray. That really seems like a missed opportunity to me.
NOTE: The toddler seat the and the car seat (with adapter) both fit in the Grow Strand as well, and I can easily envision using these products together. However, I don't see that they advertise these products together, so there may be safety concerns to be aware of. As a disclaimer, use it this way at your own risk.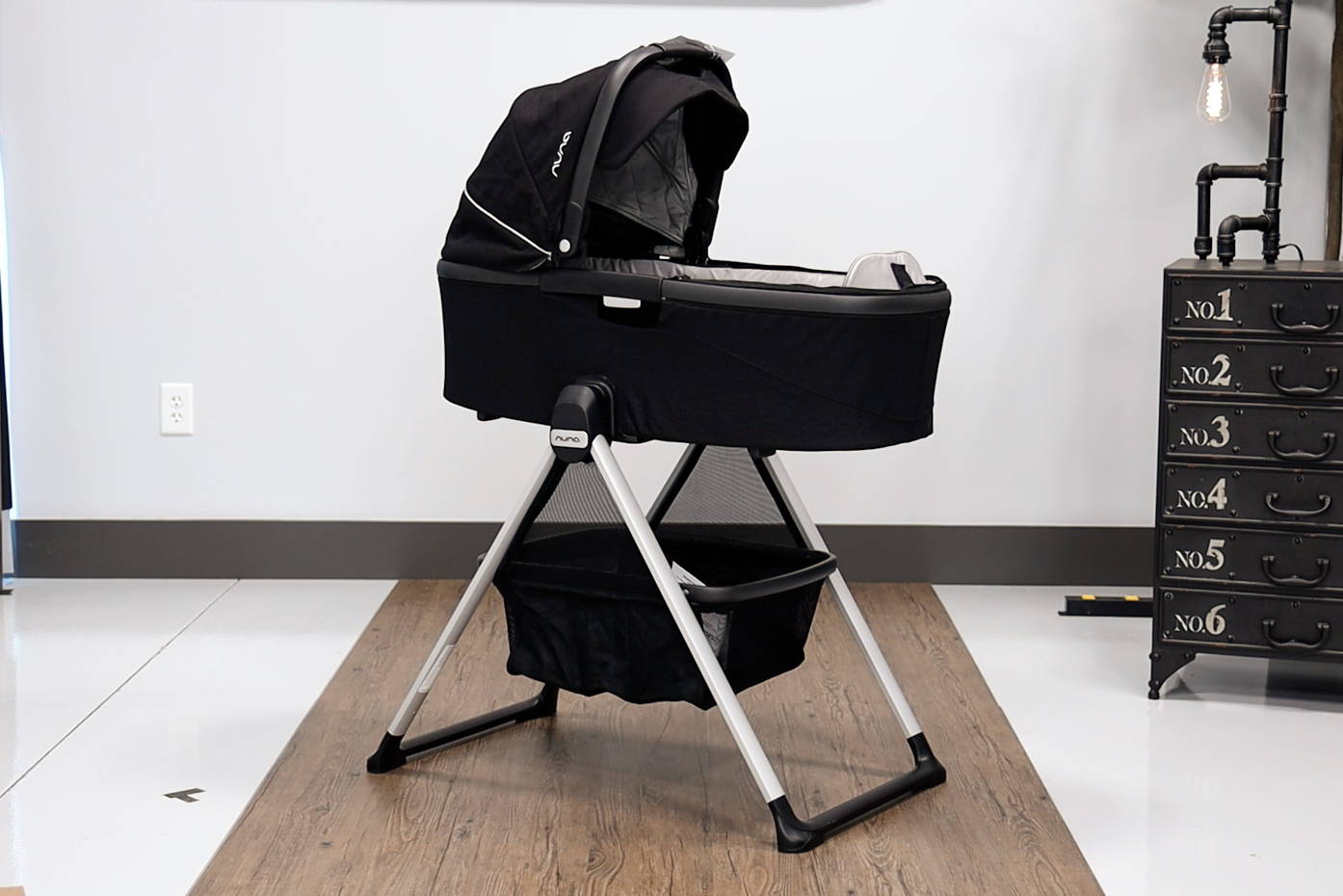 Final Thoughts
Overall, I'm pretty happy. I feel like these were all really well thought through products. Even the packaging was amazing and super easy to open. You can register all the products, which I would definitely encourage, so you can be notified in case of recall. I don't regret investing in these products at all. As to the question of are they worth the price, I'm not sure yet. I'm going to use them all quite a bit, so we'll see. Once I have a better idea of how these hold up and where I use them the most, I'll come back with more thoughts. But for now, everything feels secure, and getting things set up is fairly intuitive. I can't wait to see start using these with Hannah!
To hear more thoughts and see the setup, watch the full video below.