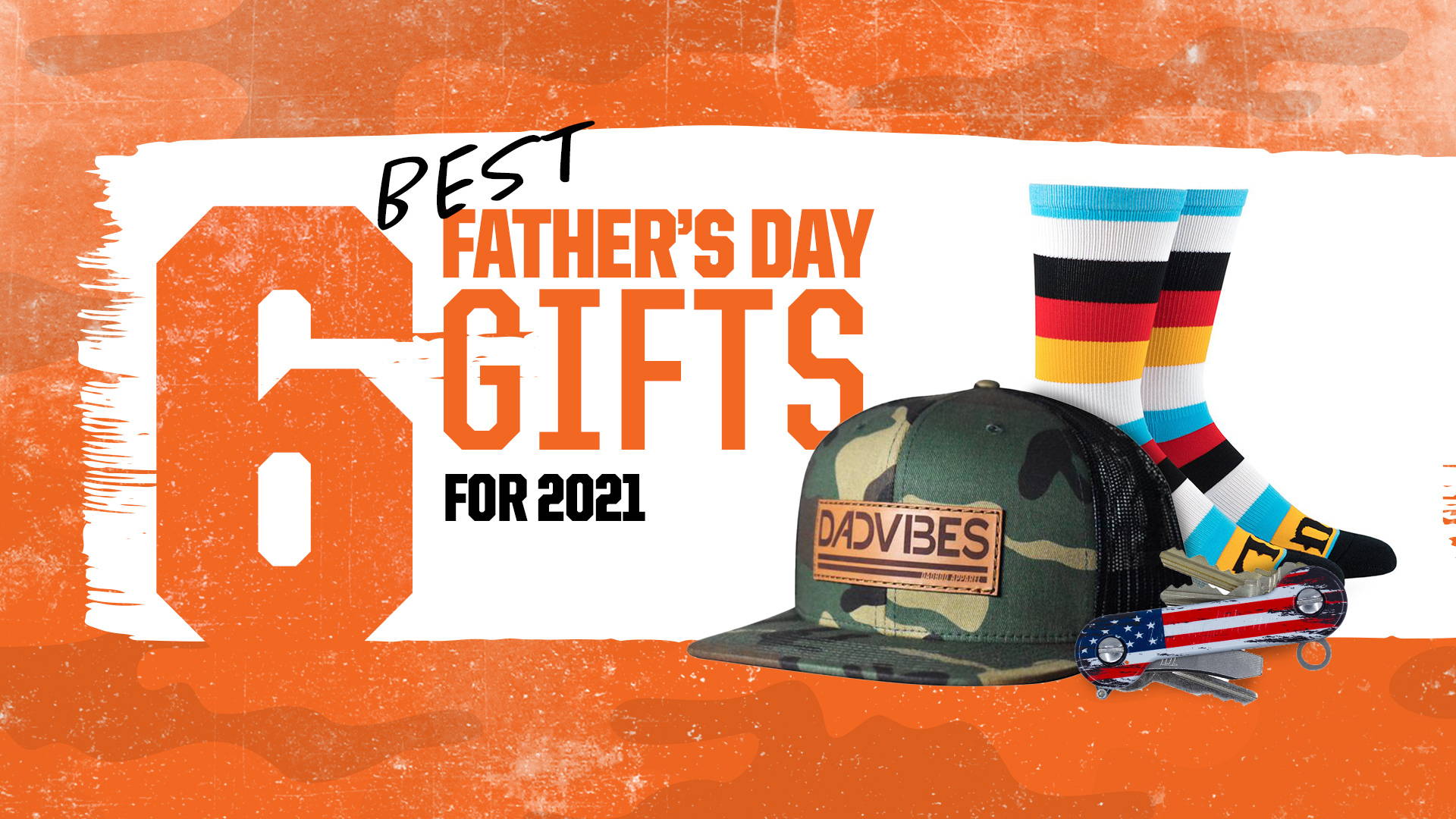 Yeah, we said it. Not good Father's Day gifts. Not even great. The best.
And you can trust us. We're kind of professional dads here at Tactical Baby Gear®. And if you want to make this Father's Day the year you want to really wow your old man, borrow from our expertise as professional dads. Get them something off this list. Your dad will thank you.
We know what you're thinking. Socks? Why not just get him a tie?
Hear us out. These aren't your ordinary socks. Fuel is a purveyor of some of the sickest clothing for surfers and snowboarders alike, with a deep bench of seriously cool threads. And their socks are like nothing else out there.

Super comfy and boasting their signature sole statements from "Merica" to "Thug Life" and "Be Epic," this gift is a way to tell your dad he's still cool enough to wear awesome socks.
We don't know your dad in particular, but we're going to guess he likes meat. Firing up the grill and throwing a giant hunk of cow on there is one of the finest privileges of fatherhood, and if you're lucky your dad is a connoisseur of cuts. So why would you give this man a grocery-store cut of beef for his big day?

Do it up right and order him some Mountain Primal Meat steaks. This Colorado ranch sells cuts of Highland Cattle, specifically chosen to provide the leanest, tastiest cuts known to man. Get him a little bit of everything with the Father's Day Box or sign him up for the subscription club. He'll be so grateful, he might even sure a few steaks with you. NOTE: We're kidding. Dads don't share steaks.
If there's one thing that sets dads apart, it's saying "Won't get far without these" after forgetting his keys. Give your dad something really cool and spare the family one of the oldest dad jokes in the book with the KeyBar.

More than just a keychain, this is a hard-working multitool that lets you add everything – knife, bottle opener, 16GB USB drive, flashlight, screwdriver, comb, divot tool and many more alongside dad's keys. Get him a giftcard and let him build his own – he won't forget his keys again. 
Your dad likes toys as much as the next dad. The only thing he loves more is showing off his toys to the other dads on the block. Get him a DJI Mini 2 and earn him some major street cred with the other tech geeks in town.
This isn't just another drone – this is a miniature marvel that takes off from the palm of your hand, recognizes your face and responds to simple hand gestures. Just about the weight of a smartphone, this bad boy can soar for about 30 minutes on a charge. Which gives dad plenty of time to scope out the whole yard and make passive aggressive comments about how you haven't mowed it yet.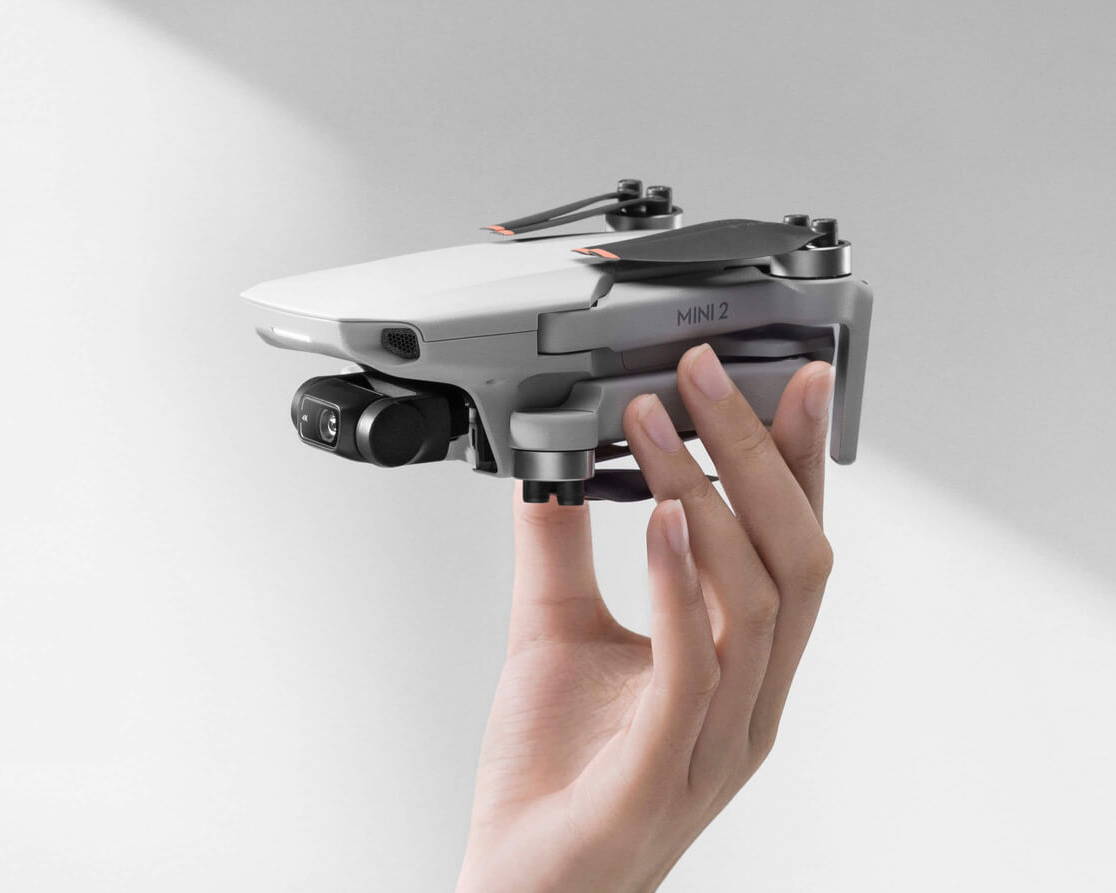 Your dads been telling you about how he's working on his beer belly since you were in grade school. Funny thing is, it's still there. And it brought a spare tire with it. Give him a little motivation with some gear from Dad Bod Apparel.

It's athletic apparel built for dads, not just through their comfortable fit but through their dad life attitude, written on every tee shirt and tank top. It's a great way to say, "Dad, I love you, but get your doughy butt back in the gym."
This recommendation comes from TBG's own Alex Kristoff. Regular listeners to our podcast will know that he's raising twins, so he knows a thing or two about having to stay caffeinated. And he swears by the AeroPress.

Even if your dad isn't a snob about his coffee, he'll be converted the first time he gets to kick into mad scientist mode and quick-press his own fresh-brewed coffee. Check out their instructional video to see how it works. Beyond being super quick and fun to make, the AeroPress delivers a fresh mug that's low in acidity but still bold enough to wake dad up. If it's good enough for a guy with two young twins, it's good enough for your dad.